To find the settings for Social Media icons, go to Online Store > Theme in your admin screen and click Customize. Once inside the Customizer, at the very bottom find Theme Settings and click on it.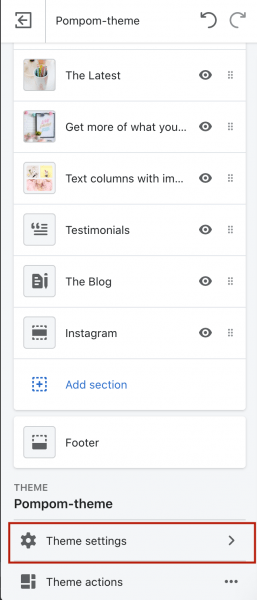 In Theme Settings, click on Social Media to see the settings.

To enable social sharing links, check the social accounts you want enabled under Social Sharing Options.
To include icons social icons in either the header or footer, add links to your social media under Social Accounts.