To edit this section, go to Online Store > Themes and click Customize.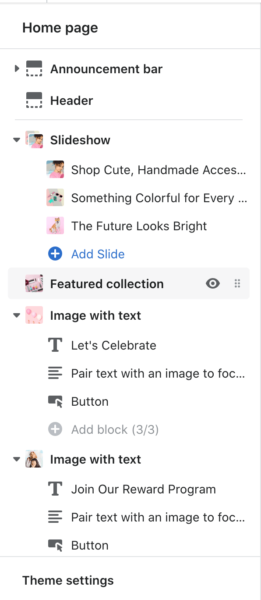 Once inside the Customizer, you should see "Featured Collection" listed with all the other homepage sections. If it's not there, add it by clicking on "Add Section." After adding it, click on "Featured Collection" to open the settings.

From here, you can find all the settings that pertain to the section. Under Heading, bold the text if you want to give that particular text a highlight color. If there are design elements you don't want that appear over the title, change the color of those elements to your background color to hide them.
If the section is coming up blank, click "Select Collection" to add a collection. If you don't have any collections yet, leave the Customizer and go to Products > Collections in your Shopify Admin to create one.