To edit the slideshow, go to Online Store > Themes and click Customize.
Once inside the Customizer, you should see "Slideshow" listed with all the other homepage sections. If it's not there, add it by clicking on "Add Section."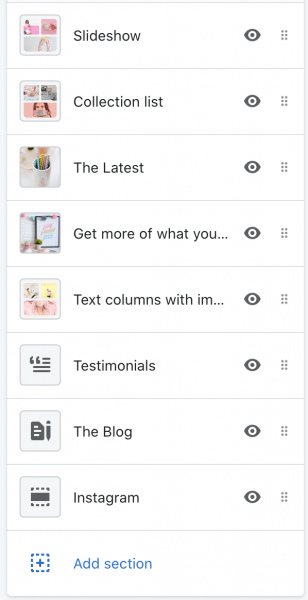 Next, click on Slideshow to see all the settings.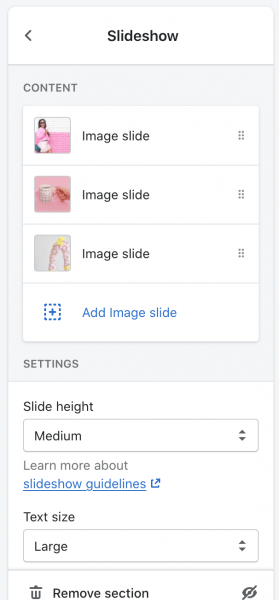 To upload a slide or edit an existing slide, click on Image Slide or Add Image Slide.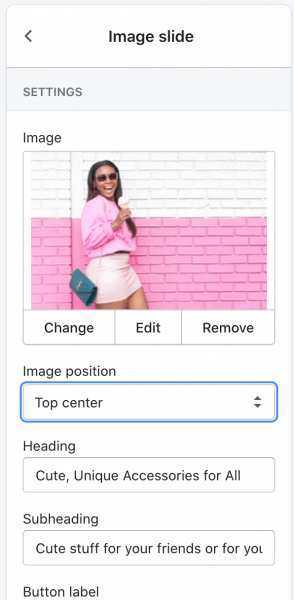 From here you can upload an image, type in your header, subheader, and add a link. You can also customize the background color, text color, and background pattern. When you're done, click the arrow on the top left-hand side to go back.