There are four page templates: About, FAQ, Contact, and Lookbook. To set them up, while in your Shopify admin screen, go to Online Store > Pages > Add Page to begin creating a new page.
While on the editing screen, in the bottom right-hand corner under "Theme templates" select one of the templates you want to create. For example, if you want to create the About page, select "about."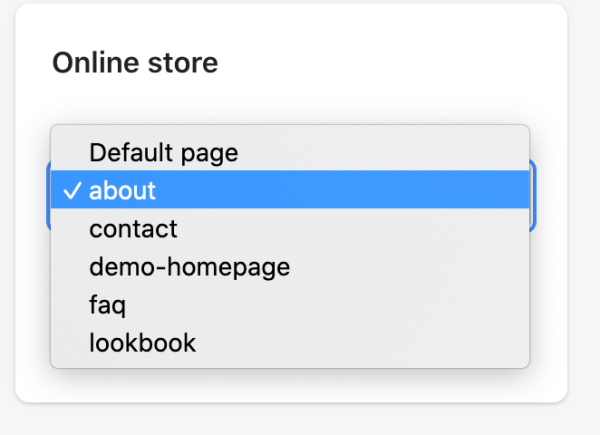 Once you're done, save. Next, go to Online Store > Theme > Customize. At the very top, click on Pages and select the about template.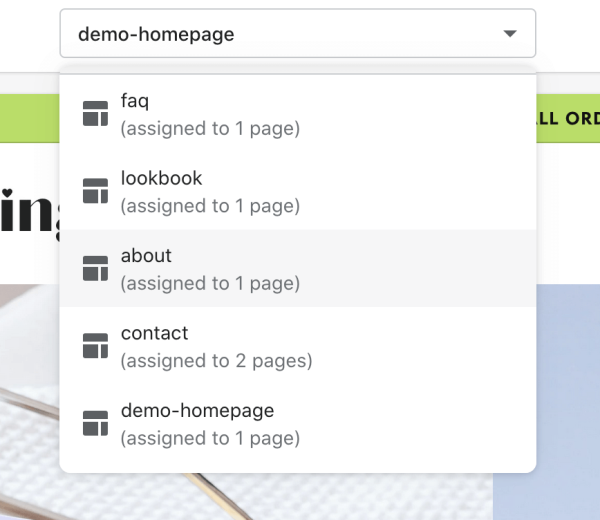 From there, you can start adding any sections you want. If you imported demo content, the steps above were already done for you.
You can also create unlimited page templates. While in the Customizer, at the very top click on Pages and, at the very bottom, click on Create Template. Add any sections you want and save.
Next, go to Online Store > Pages and create a new page. Under "theme template" select the template you just created and save.