Here's how to set up the bottom portion of your Shopify theme.


First, open the Customizer by going to Online Store > Themes and click on the green Customize button.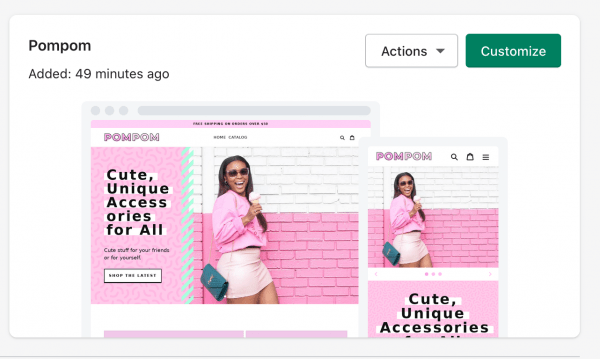 Once inside, click on the Footer section.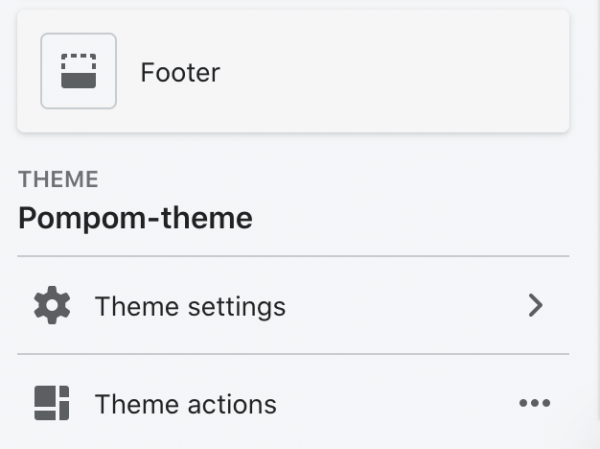 After clicking on it, you can see all the settings that pertain to the footer.

Footer Links / Subscribe
To edit footer links or add newsletter sign-up, click on Add Content. You can add up to four blocks in three different formats (Text Block, Menu Block, and Newsletter Block). The demo footer is using two menu blocks and one newsletter sign-up block. You can also remove blocks or change the order.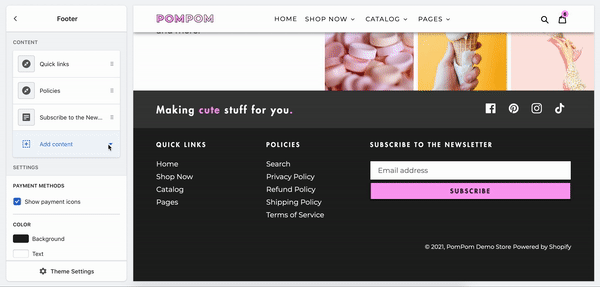 Footer Slogan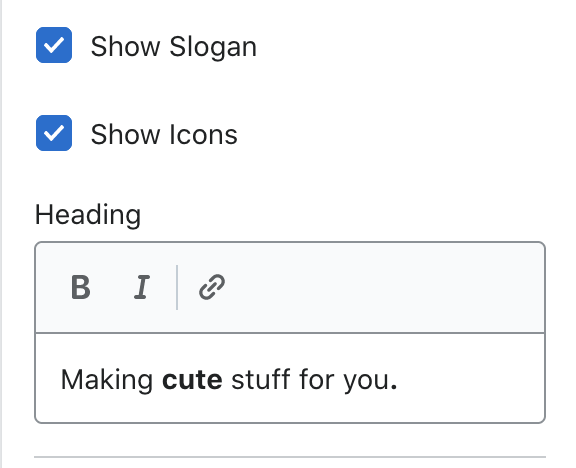 You can edit the slogan under Heading. You can also turn both the slogan and the social icons on or off. For the accent color, bold the text to activate that style. To add links to your social media accounts, go to Theme Settings > Social Media.