To find the settings for fonts, go to Online Store > Theme in your admin screen and click Customize. Once inside the Customizer, at the very bottom find Theme Settings and click on it.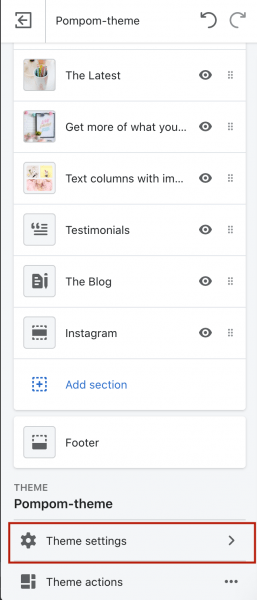 In Theme Settings, click on Typography to see the settings.

Custom Font
If you want to use your own font, select Use a custom font. If using Honey Glow, you'll also have the additional Use a custom script font option. They both work the same, however.

First, upload your font file under Content > Files and copy the link. Make sure the font file is either WOFF or WOFF2 format. (This is located outside the Customizer on your Shopify Admin screen.) Next, go back into the Customizer (Online Store > Themes > Customize > Theme Settings) and paste the link you just copied under Font File Link.