To edit this section, go to Online Store > Themes and click Customize.
Once inside the Customizer, you should see "Contact Form" listed with all the other homepage sections. If it's not there, add it by clicking on "Add Section." After adding it, click on "Contact Form" to open the settings.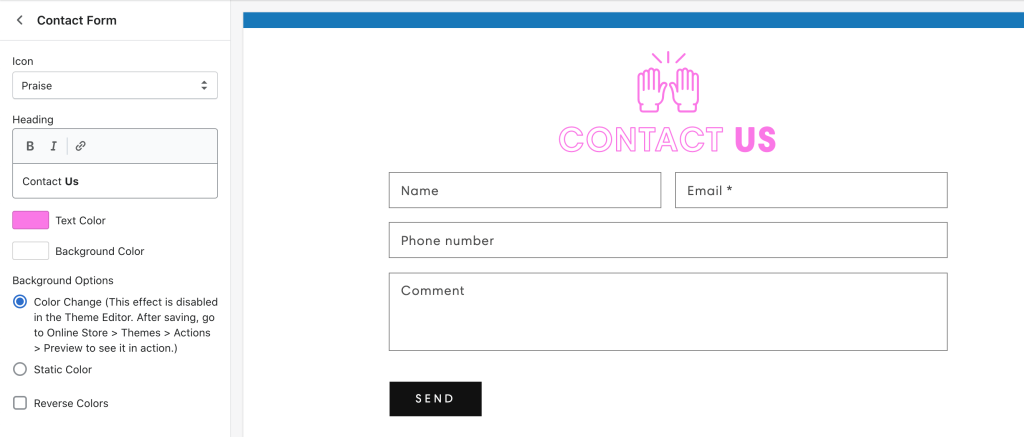 From there, you can change the background color, the background pattern, the icon, and more. You can also turn colors, patterns, and icons off by setting them to "none" or the background color to white.
Messages sent through this form will be sent to the email address associated with your Shopify admin account.