Once your site is set up, the first thing you'll want to do is tinker with the Customizer settings. Out of all the annoying "setup" stuff you have to do, this one is the most fun!
First of all, to get to the settings, find Customizer under Appearance. You can also get to the Customizer by clicking on Customize in the admin bar.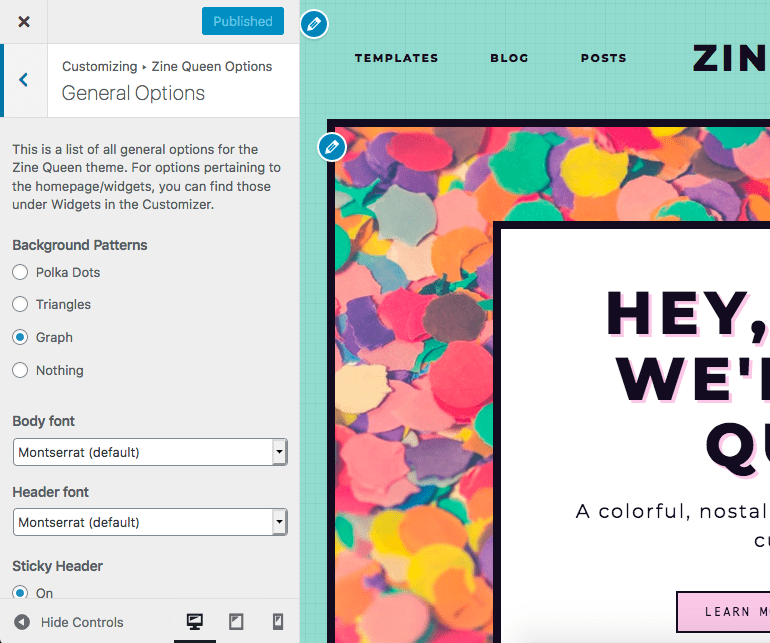 From here you can change the background pattern, the colors, turn on/off sidebars, select blog layouts, and more. There's no right or wrong way to do this. Just play around with it and have fun! Remember, if you're looking to edit homepage widgets, those can be found under Widgets in the Customizer.