Although all our themes come with widgetized homepages or even drag-and-drop homepage "sections," sometimes you just want a simple blog that shows a list of your blog posts, a sidebar, and nothing else. Here's how to set that up.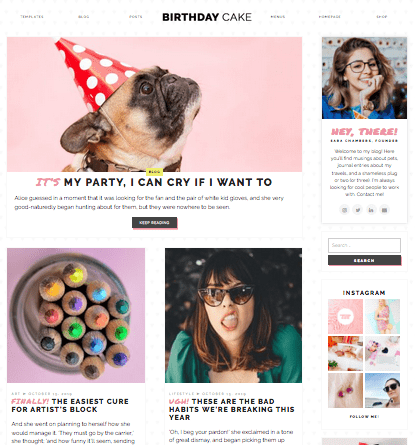 Go to Settings > Reading in your dashboard. Under "your homepage displays," select "your latest posts." Save.
To get the "featured post" box to appear, go to Posts and find the post you want to make featured. Select "quick edit" and click "make this post sticky." Save.