Setting up our one-page WordPress themes is insanely easy.
Install the theme: Go to Themes under Appearances and click on "Add New."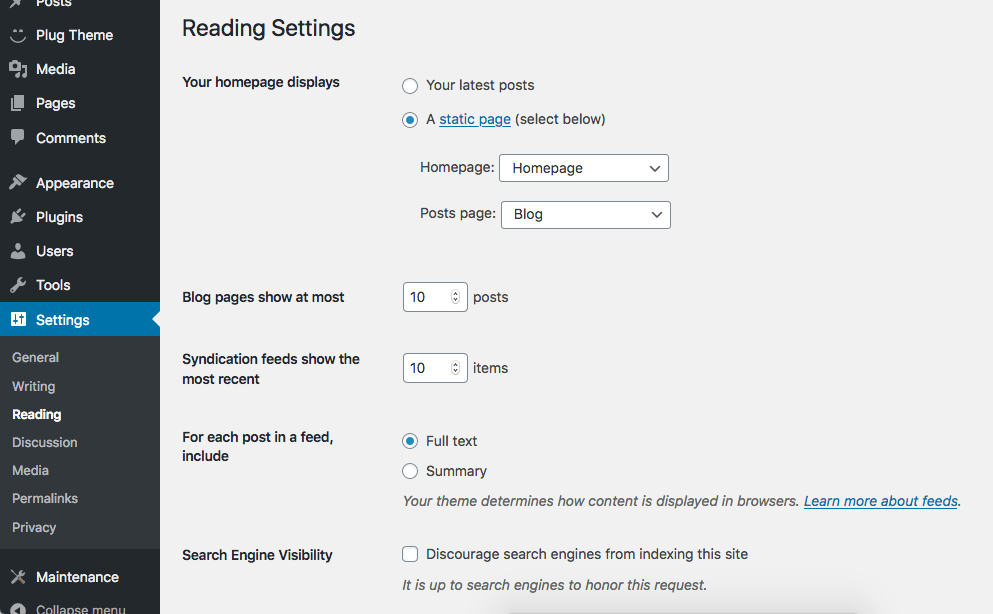 Go to Settings and click on Reading. From here, click on "A static page" under "Homepage Settings." Under "Homepage," select the page "Homepage." (This page was created for you automatically during installation.) Select whatever page you want for "Posts Page." That's where your blog feed will go. Save.
Go to the homepage to see how it all looks. The homepage should look like a stripped-down version of the demo. Click Customize in your admin bar to start editing your site. See, we told you it would be easy!