Go to Appearance > Customize > Site Identity to upload a logo. If you don't want your site title to appear, uncheck "display site title and tagline."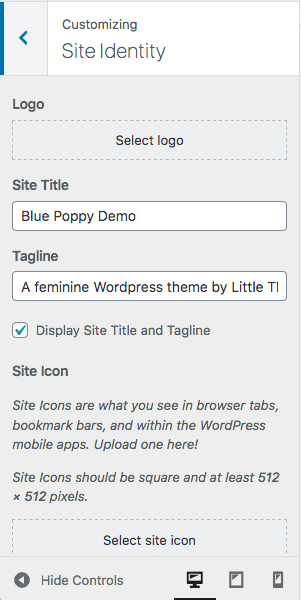 If you're uploading a logo, make sure to crop the image if there are tons of white space around it. This will make your logo look better and will decrease the amount of white space at the top of your page.
If you're using the "split menu" layout, make sure to select the additional options under Appearance > Customize > Theme Settings > General Options.