If you're a small business looking for an eCommerce solution, there's no option better than Shopify. Since 2020, its store numbers have grown over 200% as entrepreneurs have flocked to the platform, making it the first choice for people looking for an easy place to sell products or services.
Although there are a handful of free and premium themes available in Shopify's theme store, their options for colorful, unique themes are pretty nil. And if you're a business with a strong brand identity, it can be a little frustrating trying to find a Shopify theme that meets your unique needs.
Fortunately, we offer several unique Shopify themes in our shop that are sure to meet your needs when it comes to that elusive area between bespoke design and web template. Trust us, there's nothing cookie cutter about these! Here are a few we recommend: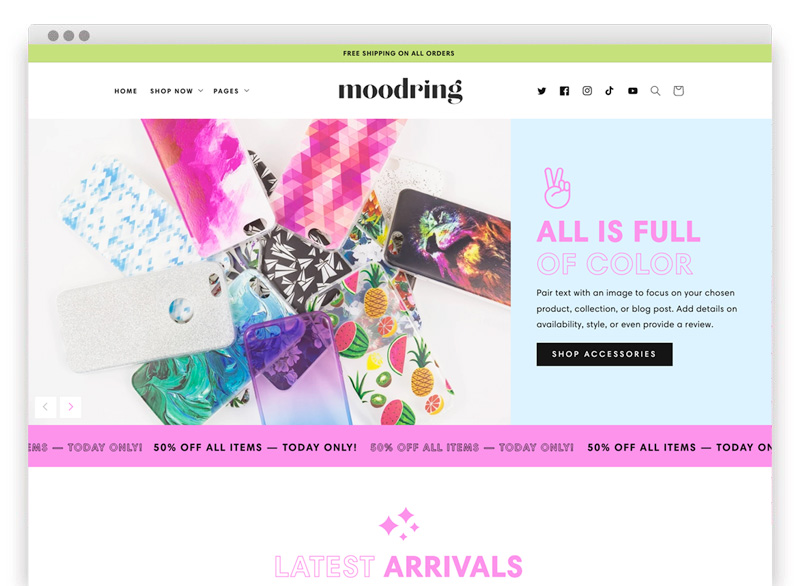 Moodring is a unique, colorful Shopify theme that sports a color-changing background. Yep, you read that right! The background actually changes colors as you scroll, and you can edit these color options entirely within Shopify's Site Editor. In addition to the color-changing background, the theme also comes with 100 icons to choose from and 10 unique background patterns. And if you already have your own design elements, you can easily upload your own instead. This is our best-selling theme for a reason!
Live Demo (Password: 1234) | Buy Now
PomPom Shopify Theme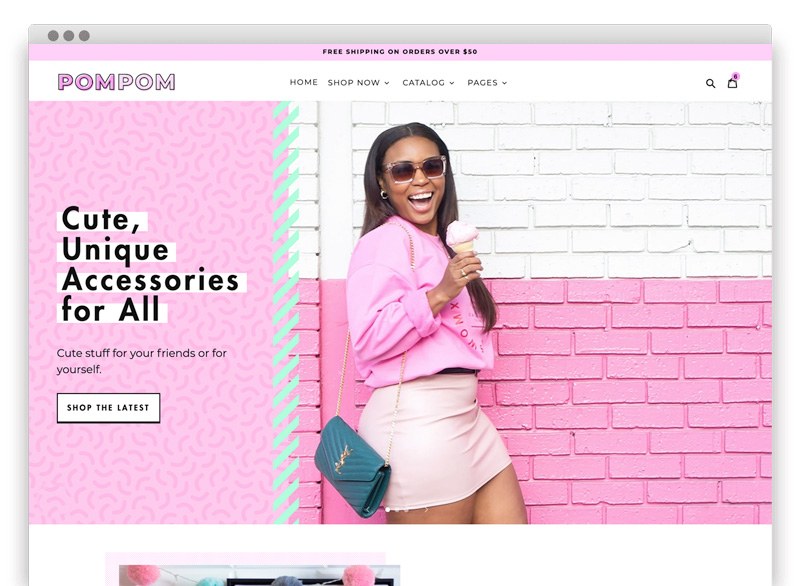 PomPom is pink Shopify theme that's bright, fun, and has a ton of personality! The cool thing about PomPom is that all the graphic elements can be changed. You can turn them on or off, change the colors, or even choose from a list of 15 fun patterns to use. You can truly customize it to make it your own, regardless of your brand.
Live Demo (Password: 1234) | Buy Now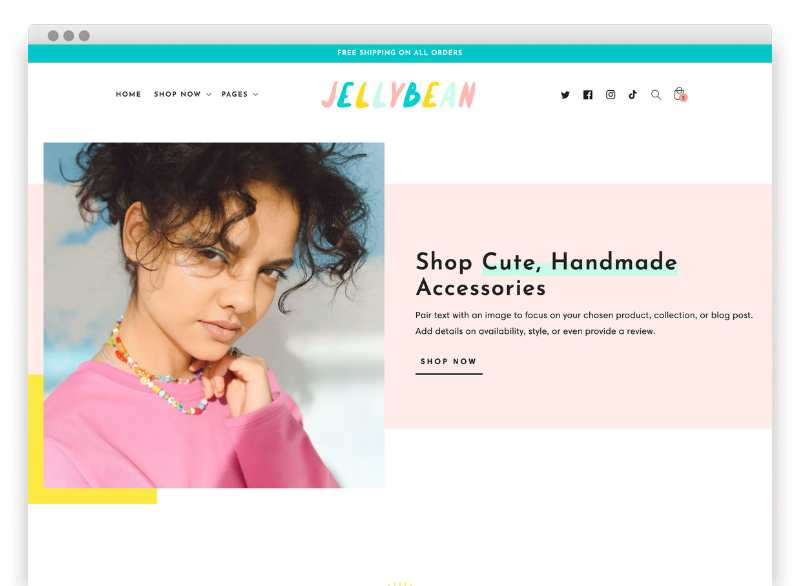 Jelly Bean is the Shopify version of our popular WordPress theme, made after many frequent customer requests. This Shopify version boast the same bright personality as the original but includes several Shopify features and includes more customizable options, such as uploading your own icons and SVGs.
Live Demo (Password: 1234) | Buy Now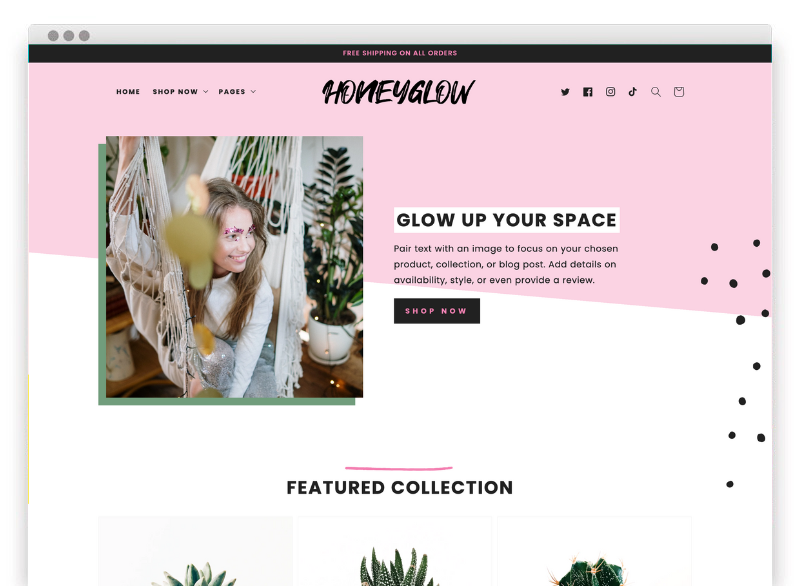 Honey Glow is the Shopify version of our popular WordPress theme. This pink, feminine theme has the same vibrant design as the original but includes a ton more design options, from custom SVGs to radical layout changes. Honey Glow proves you can have a fully customizable Shopify theme without compromising on design.