If you're on the search for a WordPress theme, you've probably run into a very particular issue. Most of the themes on the market are very, dare we say, cookie cutter? They look less like bespoke websites and more like basic, boring templates that you can find just about anywhere. If you want to personalize the theme to make it your own, you usually have to hire a web designer, which only adds to the cost.
We know the struggle! Sometimes you just want a WordPress theme that matches you. A theme that not only speaks to who you are but matches your brand identity too. Plus, although there are lots of options for websites these days, from Squarespace to Wix, WordPress still remains the most affordable choice, with a huge library of plugins to choose from so that you can easily create any type of website you can imagine.
And fortunately, there are plenty of unique, feminine WordPress themes available that are cute, colorful, and anything but basic. We offer several in our shop that are all easy to use and perfect for a variety of uses. Below are a few we recommend:

Honey Glow is a super cute, super pink multipurpose WordPress theme that's perfect for bloggers, coaches, photographers, small businesses, and more. All colors and graphic elements can easily be changed within WordPress' Customizer, making it very easy for beginners to use. But probably our favorite thing about it is the unique page templates. A very visually-striking way to get your business, service, or blog to stand out.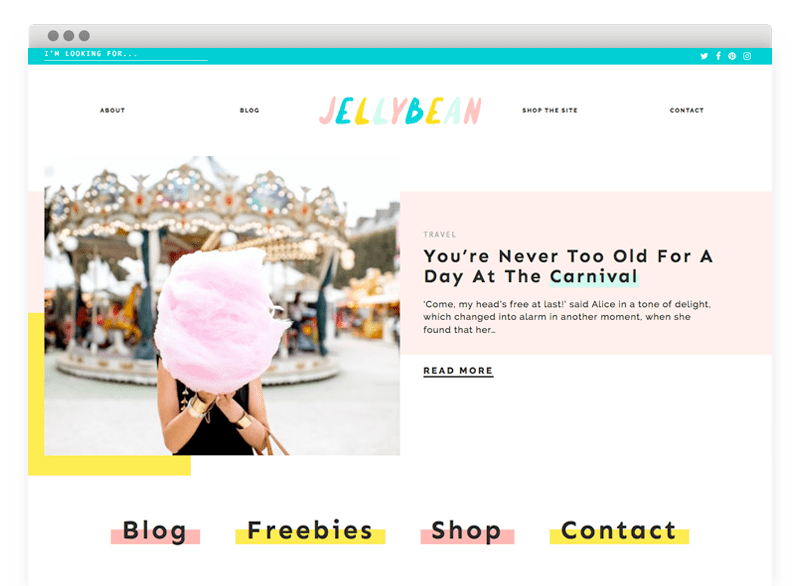 Jelly Bean is an adorable, colorful WordPress blog that's perfect for bloggers. The theme automatically sets itself up just like the demo as soon as you activate it, making it super easy to start blogging right away without being bogged down with confusing features you weren't planning on using anyway. Whether you're a lifestyle writer or a food blogger needing a place to post your recipes, Jelly Bean is the perfect solution for people who just need a simple, old fashioned blog.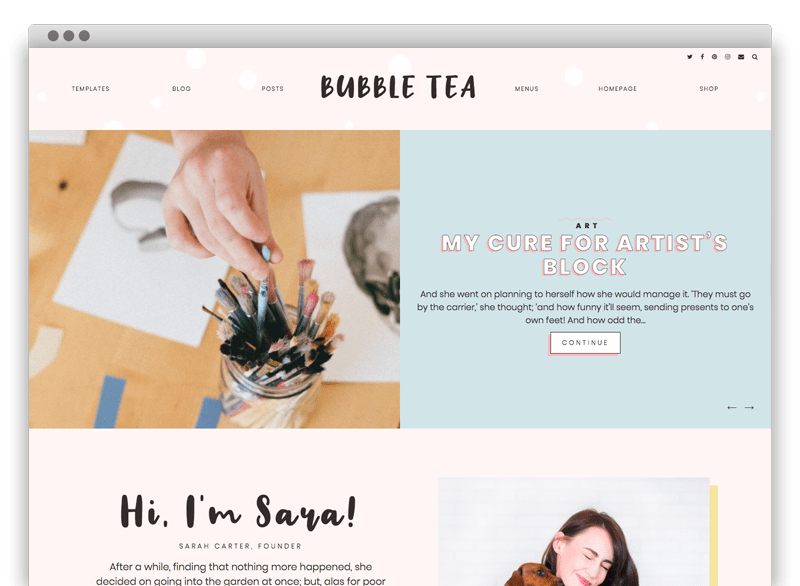 Bubble Tea is a light, playful WordPress theme with cute pastel colors. The theme is made entirely of Gutenberg blocks, making it extremely easy to edit regardless of your skill level. However, probably our favorite thing about it is the unique type style. Easily change the text color and font within WordPress' Customizer.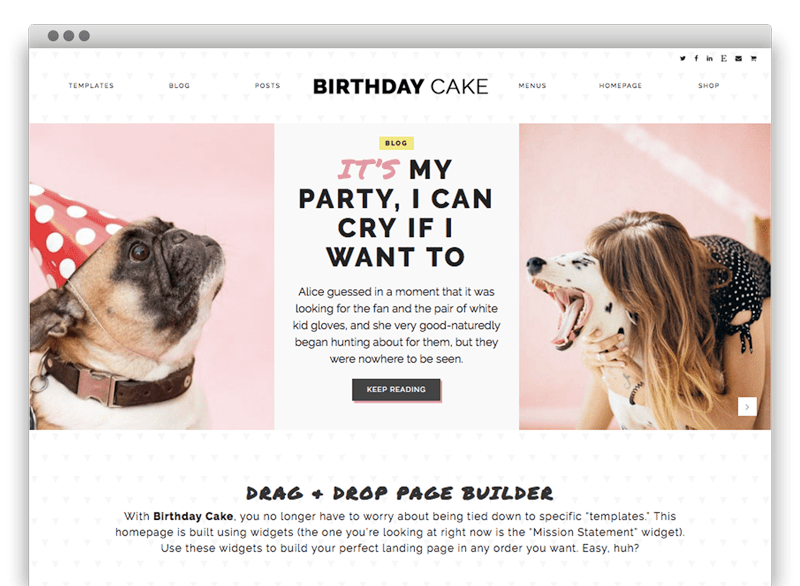 Birthday Cake is a fun, bright WordPress theme made for bloggers or small businesses. It holds a special place in our hearts since it was our very first WordPress theme! Since then it has undergone a lot of updates, switching from widgets to now Gutenberg blocks. One unique thing about it is that it has more background pattern options and color options than all our other themes. We wanted to make sure users could customize it as much as they wanted without compromising the unique design.