Color is probably the most important part of any website. Before a visitor even reads a blog post or skims your "about" page, they're already coming to conclusions about you based on the colors you've chosen. Loud, bright colors express youthfulness and excitement, whereas muted, pale colors suggest mellowness and relaxation. For example, if you were the owner of a spa, you probably wouldn't splash loud oranges and yellows all across your website, lest you want your customers to think your business is selling safari excursions.
Color is important, and that's why all the themes we sell come with tons of customization options so that you can tailor your design to match your brand identity. However, if you're completely new to designing and have no idea what your brand colors are, all this talk of "color customizations" probably sounds a little overwhelming.
Fortunately, there's actually a very simple way to discover your site's brand colors, and that's through color palette generators. These generators create randomized color schemes that you can use for any design, whether it's for branding purposes or for having a cohesive color strategy. Below are a few of my favorite:

Coolors.co
It doesn't get easier than Coolors.co. This free tool randomizes super cute color palettes and lets you save and export them. When I'm first creating a design, this site is usually one of the first resources I use. You can even explore their gallery of community-picked color palettes if you don't want to use the generator.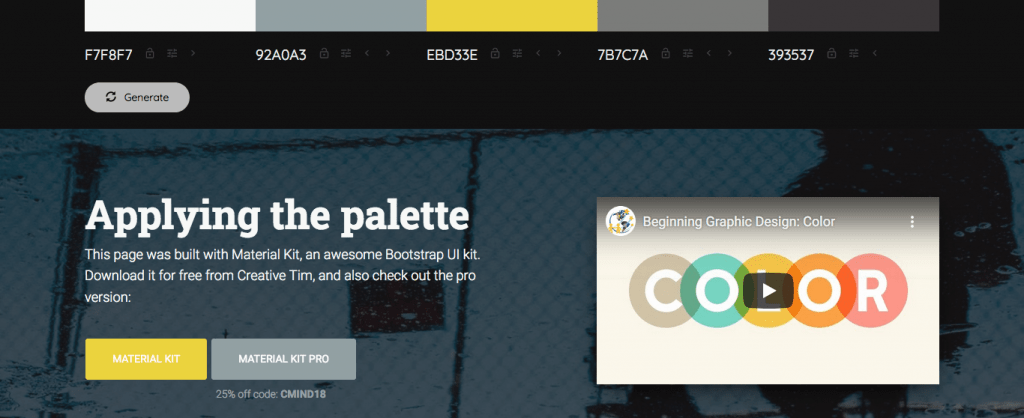 Colormind.io
Sometimes a color palette just isn't enough. For most people, they need to see the colors applied to a design before they can decide if they like it or not. Fortunately, that's what makes Colormind.io so awesome. Like Coolors, the site auto-generates cute palette colors for you. However, it also shows you what the colors would look like on a demo landing page, which gives you a better idea of how the colors would work in a design. It's also just fun to play with!


Color Hunt
Instead of auto-generating palettes, Color Hunt uses crowdsourced palettes that they share by popularity. You can browse through schemes that other people created and choose the ones that you like. There's even an extension for Chrome users.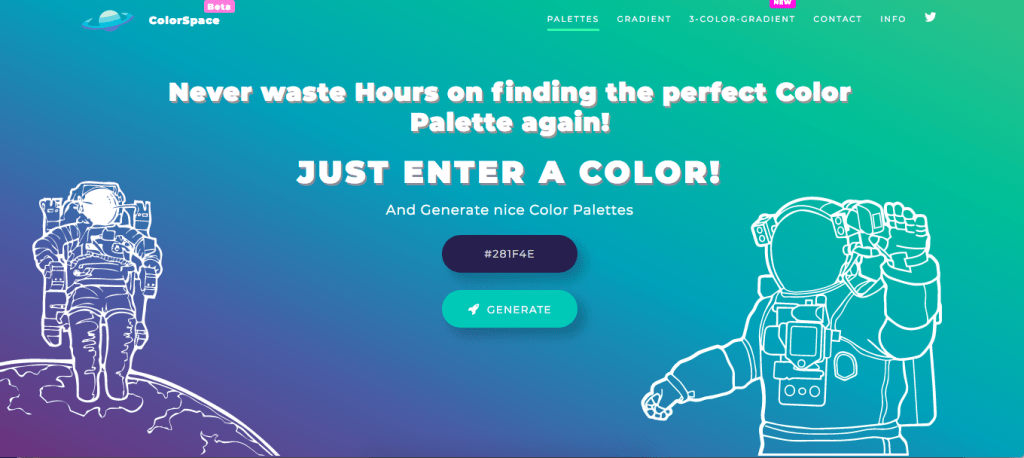 ColorSpace
Sometimes you only have one color you know you want to use, but absolutely no idea what the rest of the palette colors should be. That's were ColorSpace comes in. Their generator focuses on entering just one color and creating dozens of schemes based off of that one color. A perfect resource for those who already have an idea of what they want but need more palette ideas.
Ahh, isn't technology, great?